Latest Features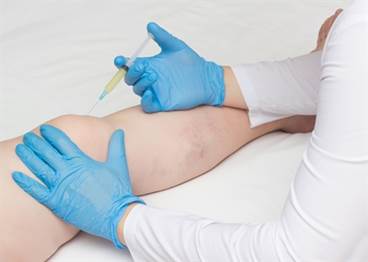 Novel nonsurgical treatments for osteoarthritis are being developed, but the benefits of new treatments must be weighed against their cost and potential risks.

Unexpected findings from the CARES trial have prompted discussion exploring the potential reasons for the observed discrepancy of increased cardiovascular mortality with febuxostat.

This second article devoted to cybersecurity takes a closer look at protecting patients' privacy.

Curbside consults are commonplace in both hospital and ambulatory settings.
Opinions
Rheumatoid Arthritis

Effective and affordable treatment options are essential to controlling costs within the rheumatoid arthritis treatment space and delivering value to patients.
Pain Management

If physicians have a genuine interest in acting with beneficence and nonmaleficence, they should recognize that their prescribing habits have significant consequences for their patients.
Practice Management

During the last decade, the number of medical students choosing internal or family medicine has dropped by approximately 80%.
Case Studies and Clinical Highlights
Slideshows
Sign Up for Free e-newsletters
Check out what's trending